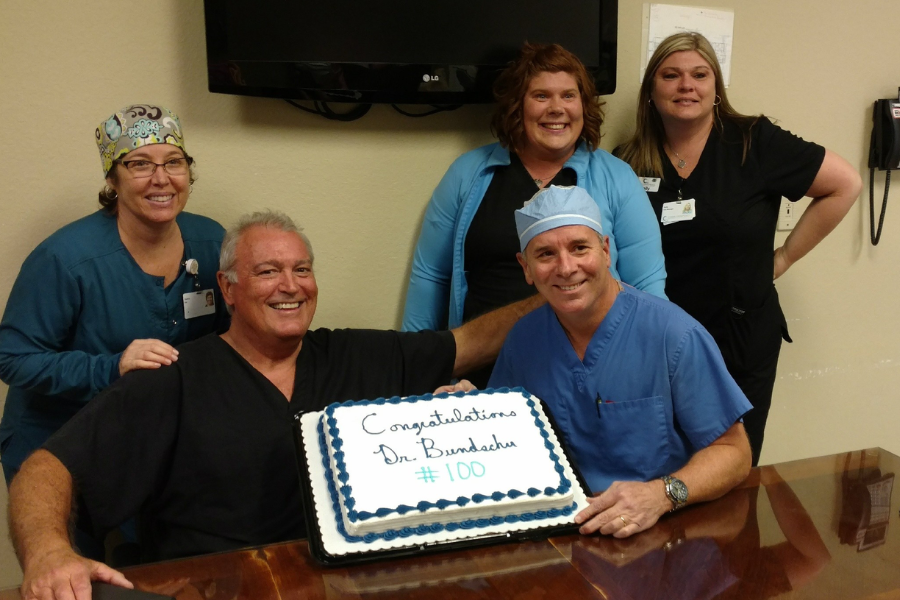 Chronic pain affects approximately 100 million Americans, and Dr. Richard H. Bundschu, an interventional pain management specialist with Coastal Orthopedics, is at the forefront of a possible shift in the way pain management physicians help their patients manage chronic neck and arm pain.
Dr. Bundschu is using his expertise to bring what he hopes will be long lasting relief to nearly a dozen of his patients. Recently, Dr. Bundschu performed his 100th Nevro spinal cord stimulation (SCS) trial. He is one of only a handful of physicians across the country that has accomplished this milestone.
Dr. Bundschu was one of the principal investigators for the Nevro study — a landmark clinical trial to test the effectiveness of the Silicon Valley-based medical device company's spinal cord stimulators in treating ongoing upper and lower extremity pain.
Unlike acute pain, often resulting from injury or surgery and healing with time, chronic pain is a constant, debilitating pain that lasts for several months, if not longer. Spinal cord stimulators have traditionally been used to treat chronic pain in the lower back, torso and legs when medications, injections and physical therapy prove ineffective.
"Chronic pain is a nightmare, and it just makes people miserable," says Dr. Bundschu. "The whole idea is that this is not the first line of therapy. It's a very high-tech option for those patients who have tried everything to get relief and nothing works."
Dr. Bundschu has been a leading pain management researcher for several years and has documented success with a number of interventional treatments of the neck and spine, including implantable spinal cord stimulators. He previously worked with Nevro on two studies, including a lower back study, that have helped the company's groundbreaking products earn U.S. Food and Drug Administration approval.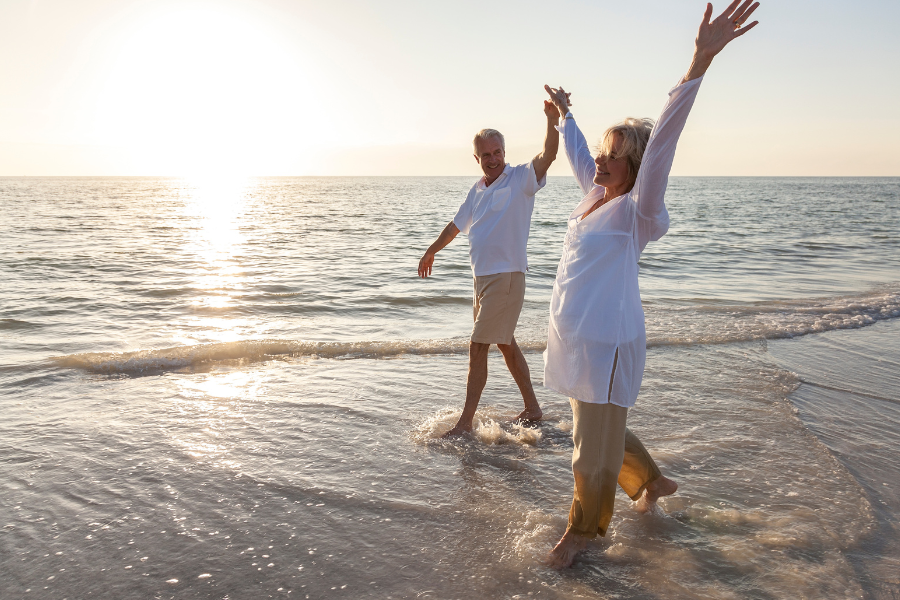 Coastal Orthopedics was one of six sites nationwide selected to participate in the Nevro study in 2015 and is also one of 10 sites nationwide in the 2012 study that evaluated chronic lower back and leg pain.
The pivotal studies were the largest prospective randomized clinical trial ever conducted to assess the treatment of chronic back and leg pain and chronic neck and arm pain, and the first to evaluate comparative effectiveness of SCS therapies.
"One of the reasons I became a pain management physician was because of the incredible positive impact that spinal cord stimulators can have on a person's quality of life," Dr. Bundschu says. The patient becomes themselves again."
Spinal cord stimulators work by applying a mild electrical current to the spinal nerves disrupting the flow of pain signals traveling to the brain and thus reducing pain. To install a stimulator, which resembles a pacemaker, Dr. Bundschu inserts thin electrodes through a small incision in the back and then threads the electrodes next to the spinal column.
The electrodes are attached to a small battery implanted in the body above the hip and below the rib cage in the area commonly referred to as the "love handle." Patients are then given a remote where they can select a series of programs, ranging from one to five, based on the severity of their pain. The electrical pulses calm the nerves and reduce pain signals to the brain.
The Nevro study involves up to 75 patients in the U.S., 10-15 of whom are patients of Dr. Bundschu. Nearly two years ago, during a conference with 2,500 doctors in January 2017, Dr. Bundschu learned the study's initial results. On average, the patients involved in the study recorded their pain as a 7.9 prior to the study and a 1.9 after receiving their neck stimulators.
By February 2017, all of the implantations were completed. Since then, Dr. Bundschu has been meeting with each of his patients every three months for the first year following implantation, and possibly the second as well, collecting data.
"I knew we had good results, but I didn't know the results were that good nationwide," says Dr. Bundschu. "The results of this neck and arm study are even better than the low back study."