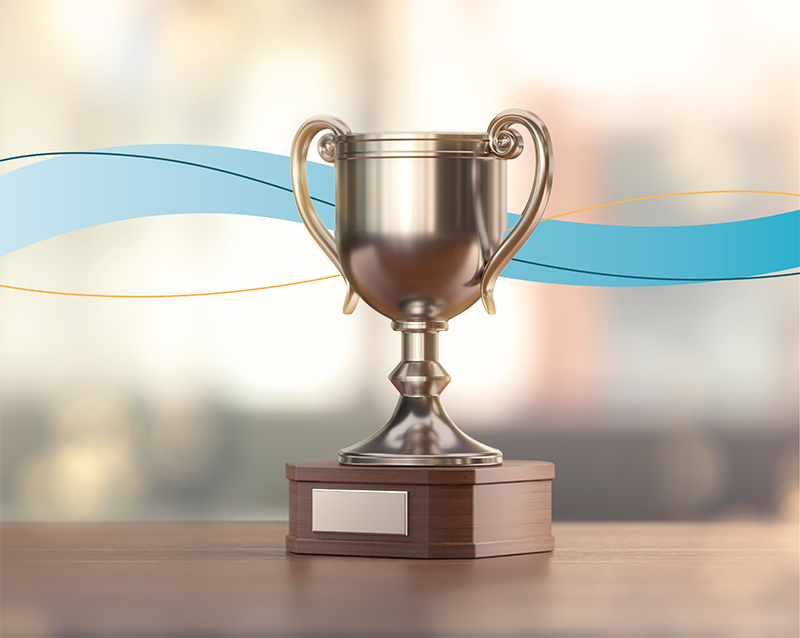 For 50 years, Coastal Orthopedics has been providing comprehensive orthopedic, sports medicine, and pain management care. By providing quality care from diagnosis to treatment to rehabilitation, our ultimate goal is to improve your quality of life so you can return to your regular activities with minimal pain. Our physicians are committed to providing personalized and patient-centered care, so you can rest assured that you are receiving quality care, tailored just for you. Our efforts have not gone unnoticed by the community and when you choose Coastal Orthopedics, you'll experience the Coastal difference too.
The Coastal Orthopedics team has been recognized as a leading authority in orthopedic surgical procedures, as well as sports medicine and pain management treatments. Recently, seven of our physicians, Dr. David Cashen, pain management specialist Dr. Douglas Constant, shoulder and elbow specialist Dr. Avinash Kumar, physical medicine and rehabilitation specialist Dr. Laura Ottaviani, sports medicine specialist Dr. Steven Schafer and joint replacement specialist Dr. Alan Valadie were awarded Castle Connolly's 2022 Top Doctors Award due to their experience and commitment to patient care. While we pride ourselves on providing quality care for our patients, we are also passionate about extending this care to all other facets of the community—whether this is through increased environmental efforts or providing compassionate customer service. Among our recent awards are 6 categories in the 2022 Sarasota Herald Tribune's Readers' Choice awards including Best Physician. Coastal Orthopedics was also recognized in the Bradenton Herald's Bradenton's Best awards of 2022 in 5 categories, including best orthopedic surgeon and customer service.
A few of our most recent awards and accolades include the following: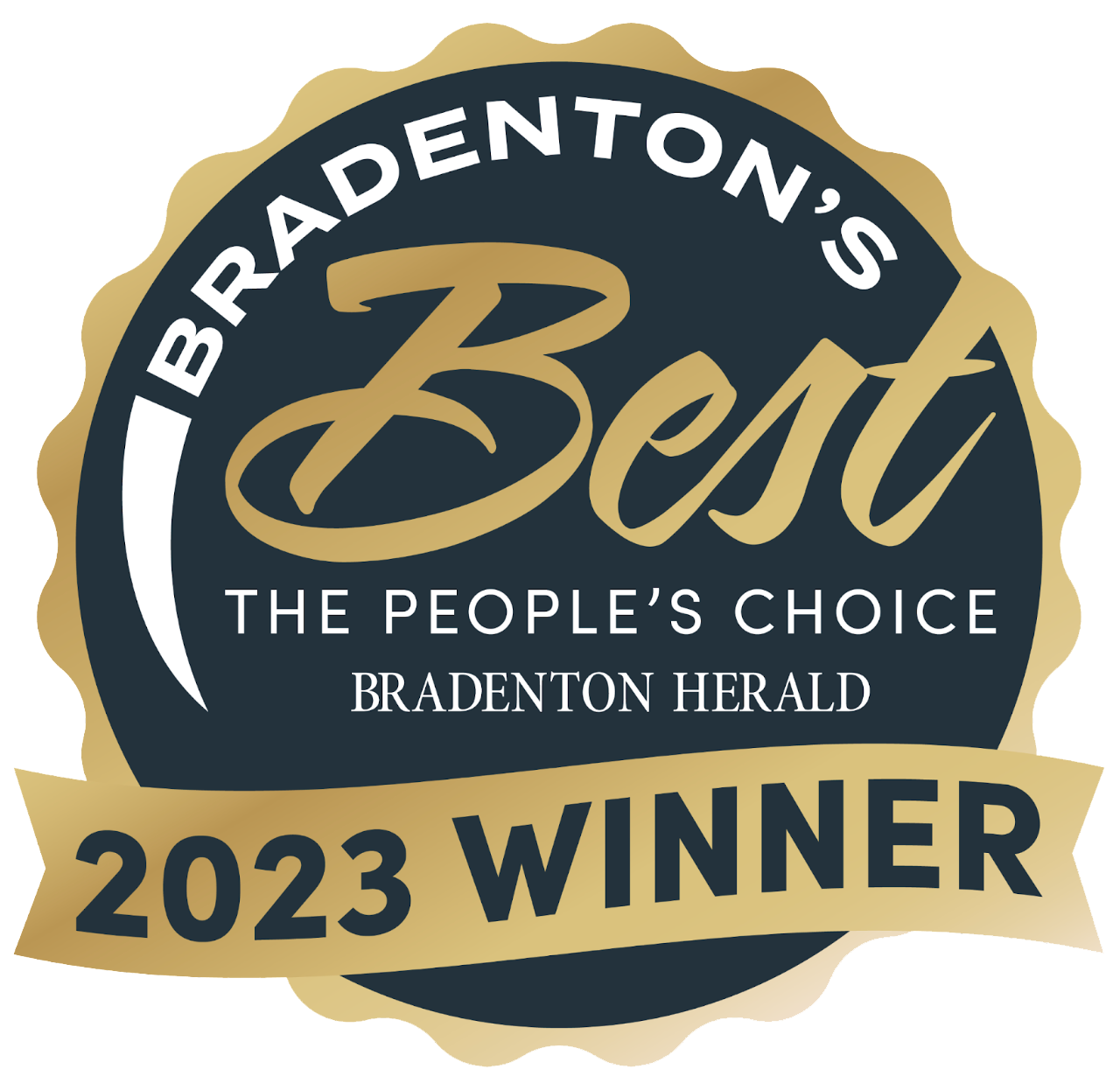 Bradenton Herald 2014-2023 – People's Choice Awards Winner
Since 1922, the Bradenton Herald has been the hometown newspaper of Manatee County. Each year, the Bradenton Herald invites the community to vote for the best local businesses and the like who are then featured in the People's Choice Awards. The Coastal Orthopedics team is a proud nominee and winner after being voted for seven consecutive years by the people of the Manatee County community for providing quality healthcare services. Coastal Orthopedics was named 'Favorite Orthopedic Physicians' for nine years in a row and 'Favorite Physical Therapist' for 2016-2023.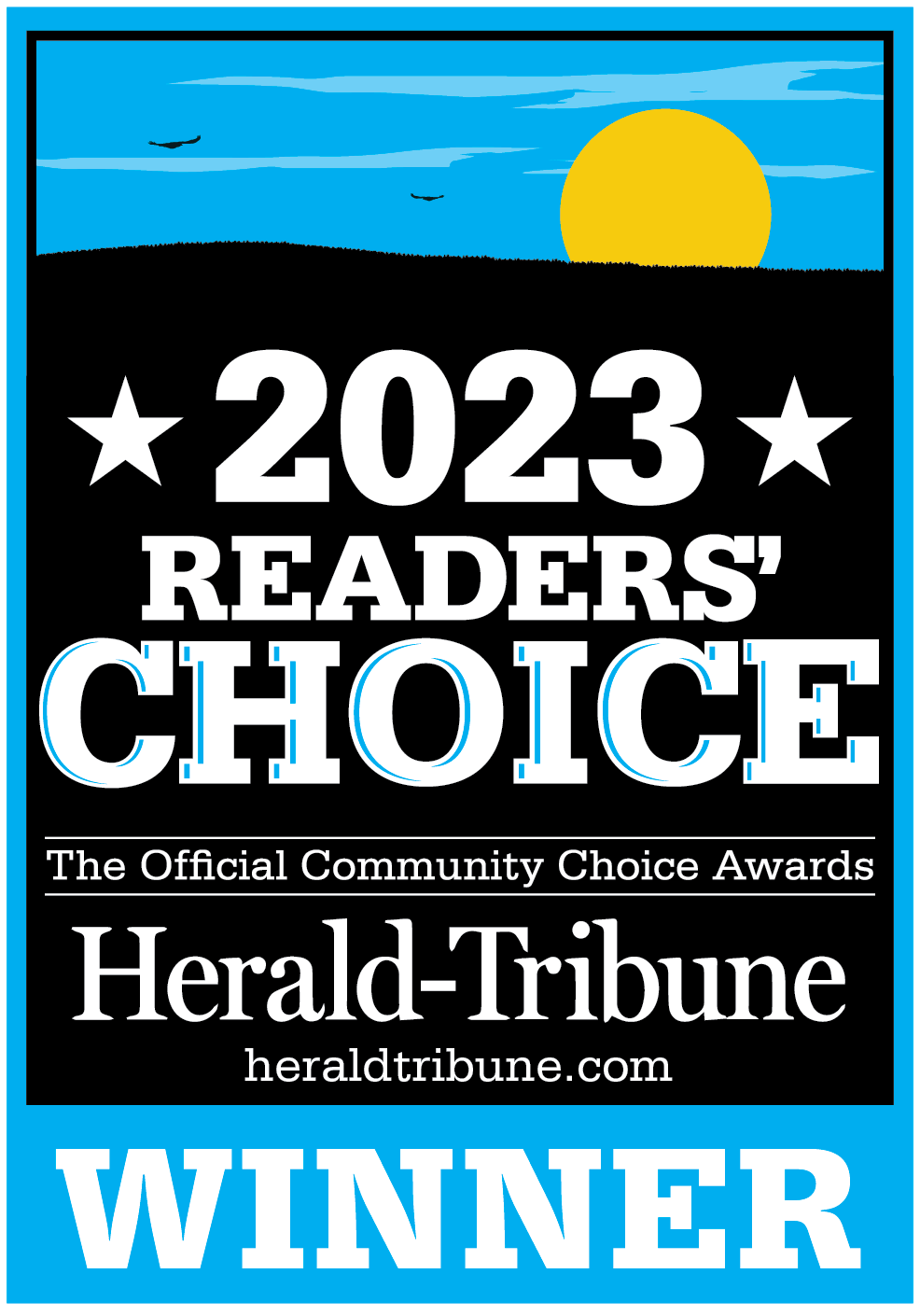 Sarasota Herald 2019-2023 – Tribune's Readers' Choice Award
Coastal Orthopedics is a proud winner in this year's Readers' Choice Awards. Coastal Orthopedics won first place in Manatee County for Orthopedics, Pain Management, and Physical Therapy, Foot and Ankle, Sports Recovery Clinic, Podiatry Clinic.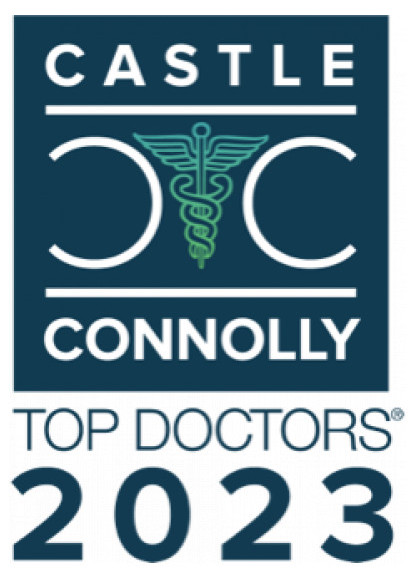 Castle Connolly's Top Doctors Awards
Through the annual Top Doctors Awards, Castle Connolly aims to inform the community about the quality of their physicians and highlight those who provide standout service. With a mission to help consumers find the best healthcare available, Castle Connolly's Top Doctors Award is only awarded to those doctors who are among the very best in their specialties. Dr. Steven Schafer, and Dr. Arthur Valadie were each recognized in both 2014 and 2015 for their dedication to providing exemplary care.
The Castle Connolly's Top Doctors Award for 2023 was recently published and we are thrilled to announce that the follow physicians have been recognized as the top physicians within their specialties.
David V. Cashen, M.D., Total Joint Specialist

Douglas L. Constant, M.D., Interventional Pain Specialist

Avinash G. Kumar, M.D., Shoulder and Elbow Specialist

Laura B. Ottaviani, D.O., Rehabilitation Specialist

Steven J. Schafer, M.D., Sports Medicine Specialist

Alan L. Valadie, M.D., Total Joint Specialist

Sara Simmons, M.D., Hand and Wrist Specialist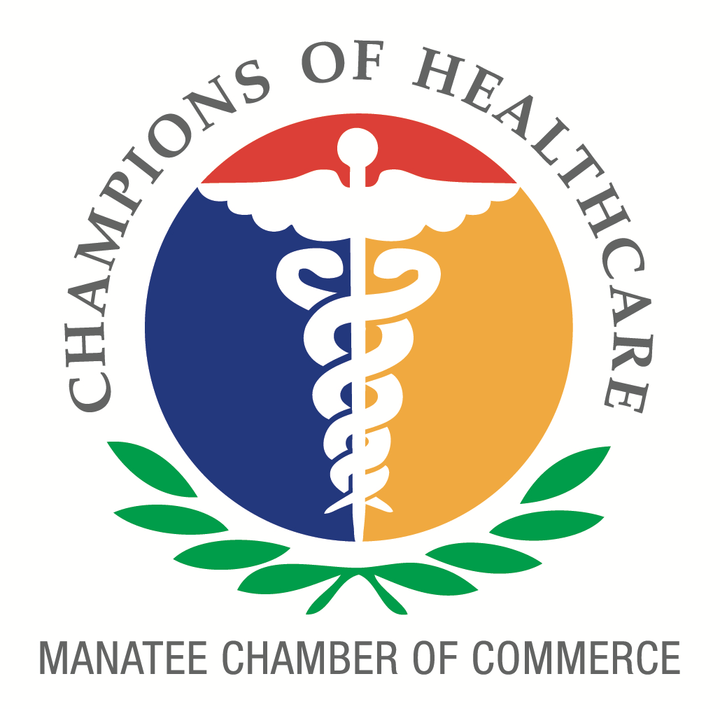 Manatee Chamber of Commerce Champions of Healthcare Awards
The Champions of Healthcare Awards honor the individuals, institutions and programs that make an impact in the community. The Chamber of Commerce looks to highlight those whose actions reflect a dedication to excellence in their area of expertise beyond their profession. The Coastal Orthopedics team was proudly awarded this honor for their dedication to serving both patients and the community in 2014. In 2019 pain management physician Dr. Richard Bundschu was a finalist and Dr. David Cashen and Maren Salinas were nominated. Our team strives to make a positive, lasting impact in the Manatee County healthcare community and will continue to do so.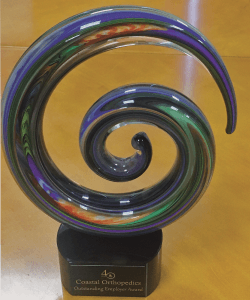 Keiser University, 2018 Employer of the Year Award
"This partnership continues to help maximize students' success by providing excellent hands-on training, clinical experience and the ability to follow their passion and obtain their degree," said Dr. Michele Morgan, campus president. Jeff French, director of operations at Coastal Orthopedics and a trusted advisory board member for the medical assisting and physical therapy assisting programs, and Ron Lane, Coastal Orthopedics' clinical supervisor and a former advisory board member, were instrumental in maintaining the strong ties and partnership between Coastal Orthopedics and Keiser University. "It's a huge honor to be recognized by Keiser University for the services that we are offering to their students," said French. "We appreciate the opportunity to share our staff's knowledge with their students, give back to the profession and help to grow the health care community."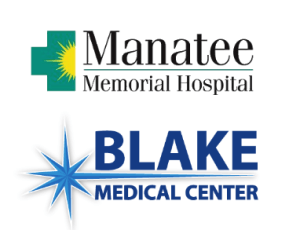 2016-2017 Clinical Teaching Faculty
We are proud to announce that our physicians are Clinical Teaching Faculty for the residency training programs at Blake Medical Center and Manatee Memorial Hospital. The primary purpose of these programs are to train and retain highly qualified primary care physicians within our region. Our 17 physicians are thrilled to be part of a program investing in the future of medicine right here in our community!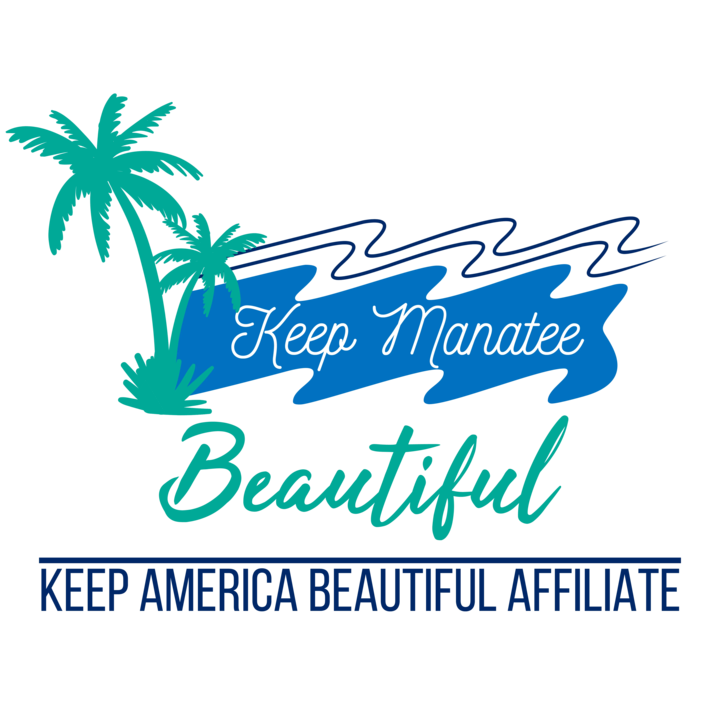 Keep Manatee Beautiful 2014 Awards – Recycling Award in Large Business Category
Each year, Keep Manatee Beautiful honors the outstanding efforts of citizens who are involved in enhancing the communities of Manatee County. By demonstrating leadership and an interest in helping the environment, the Coastal Orthopedics team was awarded the Recycling Award in the large business category. The Coastal Orthopedics team continues to go above and beyond to recycle goods used in the workplace that would otherwise be thrown away.

Coastal Orthopedics Physicians Named to Compass Healthcare's Compass Premier Provider Program
Compass Professional Health Services helps employers achieve sustainable savings, while activating employees with the information they need to make better healthcare decisions. By combining powerful support technology with personal healthcare consultants, Compass guides employees through healthcare's complexities, saving time, money and frustration. That's why Dr. David Cashen, Dr. Avi Kumar, Dr. Daniel Lamar, Dr. Steven Schafer, Dr. Alan Valadie and Dr. Arthur Valadie are proud to have each been selected as a Compass Premier Provider based on an analysis of their claims data and other measures.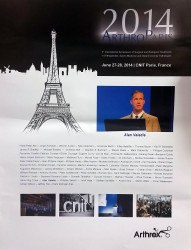 Coastal Orthopedics' Surgeons, Renowned Presenters, Speakers & Authors
Coastal Orthopedics' physicians and surgeons are known not only for the quality care that they provide to patients on a daily basis but are also recognized nationally and internationally as leaders in their fields. Our physicians frequently speak at conferences, forums, and panels, author scientific journal publications, and teach courses and techniques to medical students and fellow practitioners. For more information about each individual physician's experience and involvement, please review their individual biographies.