About Dr. Sundburg
Dr. Eric Sundberg is a board certified, fellowship trained orthopedic surgeon specializing in surgery of spine, degenerative spinal conditions and deformities including scoliosis and kyphosis. He is trained in minimally invasive procedures and techniques. Dr. Sundberg graduated Summa Cum Laude from California State University in Long Beach and completed Medical School and a five-year Orthopedic Surgery Residency at Stanford University. Dr. Sundberg focuses his practice on treating patients with back and neck problems that may be the result of degenerative conditions or spinal deformities.
Dr. Sundberg enjoys spending his free time with his wife, Dr. Sharla Sundberg, and their two young children. They have two beloved golden doodles that see a lot more activity now that they are incessantly chased by a toddler. He also enjoys outdoor activities and exercise such as boating, cycling, running, and is currently training for the world championships in DEKAFit men's teams event.
Affiliations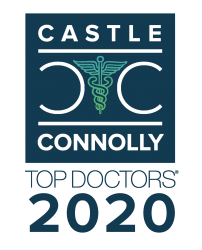 Testimonials
Very nice and professional informed me of everything I wanted to know I feel comfortable and safe in his care.
John H.
Aug 17, 2023
Everyone was friendly, professional, and right on time. It was a very positive experience.
Connie T.
Aug 17, 2023
Dr. Sundberg is not only a gifted spine surgeon, but he also has a terrific bedside manner. He explains everything very well. In late February of 2019, I had a 2 stage 4 level fusion and a laminectomy. Now , 2 months later, I feel great ! I barely need to take pain medication any more.
Linda M.
Aug 17, 2023
I was very impressed with all the aspects of being a new patient and seeing a doctor at Coastal Orthopedics. They sent me a reminder about my appointment. Emailed me a link where I filled out the paperwork ahead of time and processed my co-pay all before getting to the office. When I arrived, I was greeted and treated with respect. My wait time to be seen was short. Dr. Sundberg was attentive, asked me questions about my issue and then discussed my options. Very impressed with Coastal Orthopedics. Would highly recommend Dr. Sundberg if you need a back doctor.
Lorraine S.
Aug 17, 2023
He listens and responds very professionally.
Bonnie P.
Aug 17, 2023
Dr. Sundberg very professional, thorough, and pleasant.
Sue C.
Aug 17, 2023