February 2022 Updates
The exterior is complete, our signs have gone up, and the parking lot is in process. Lots of updates inside too! Check back soon for more updates and some exciting announcements!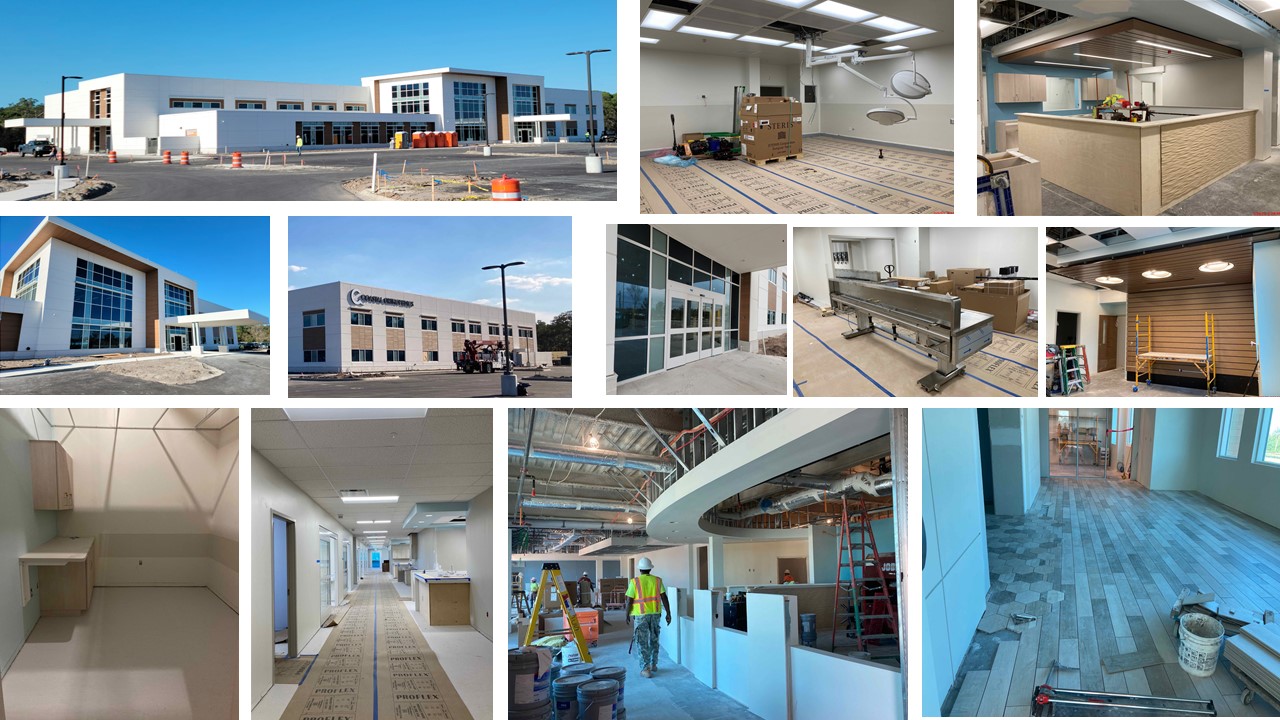 February 2022 Updates
The exterior is almost complete and the interior is starting to come together. Big updates coming in the new year!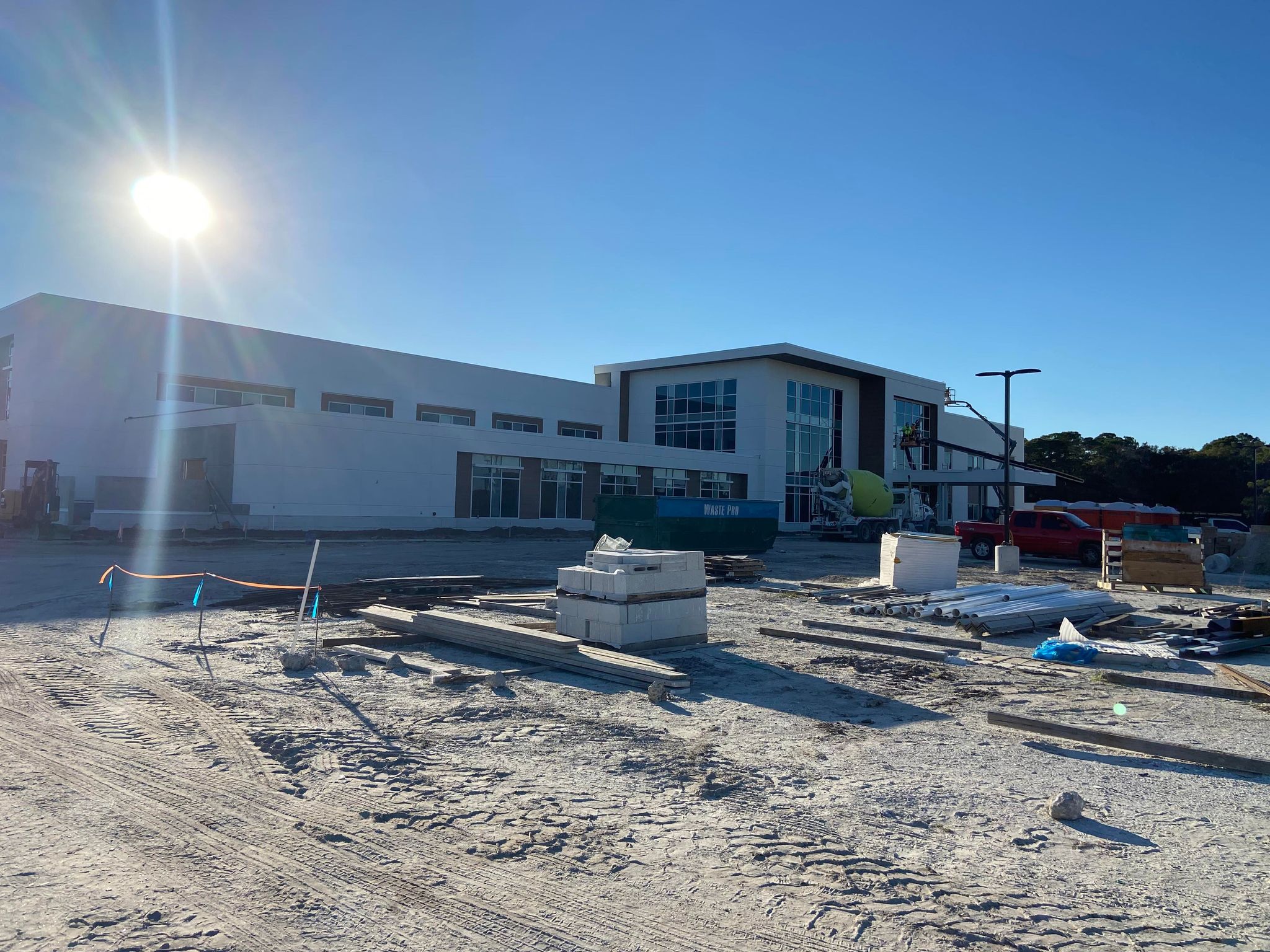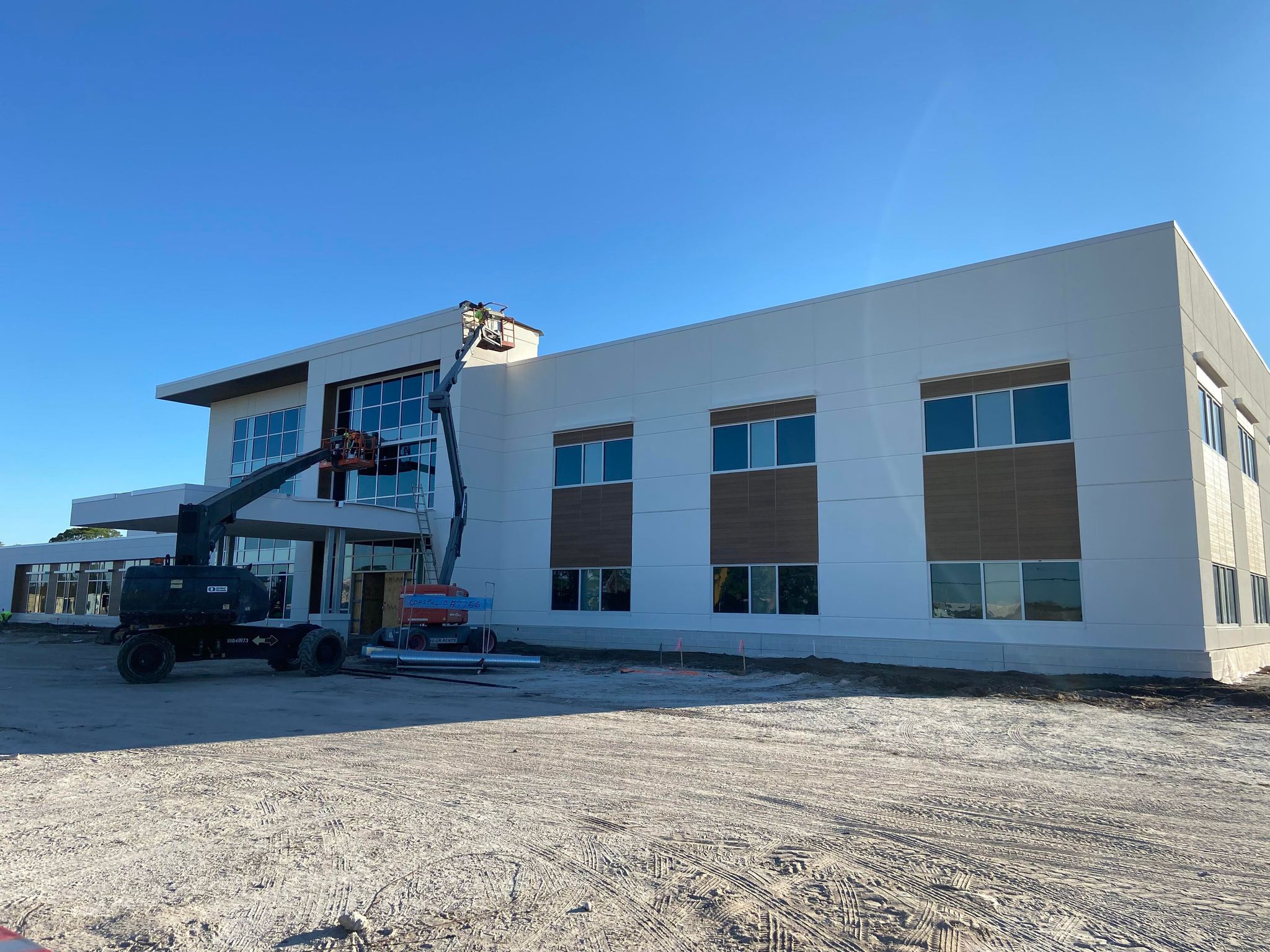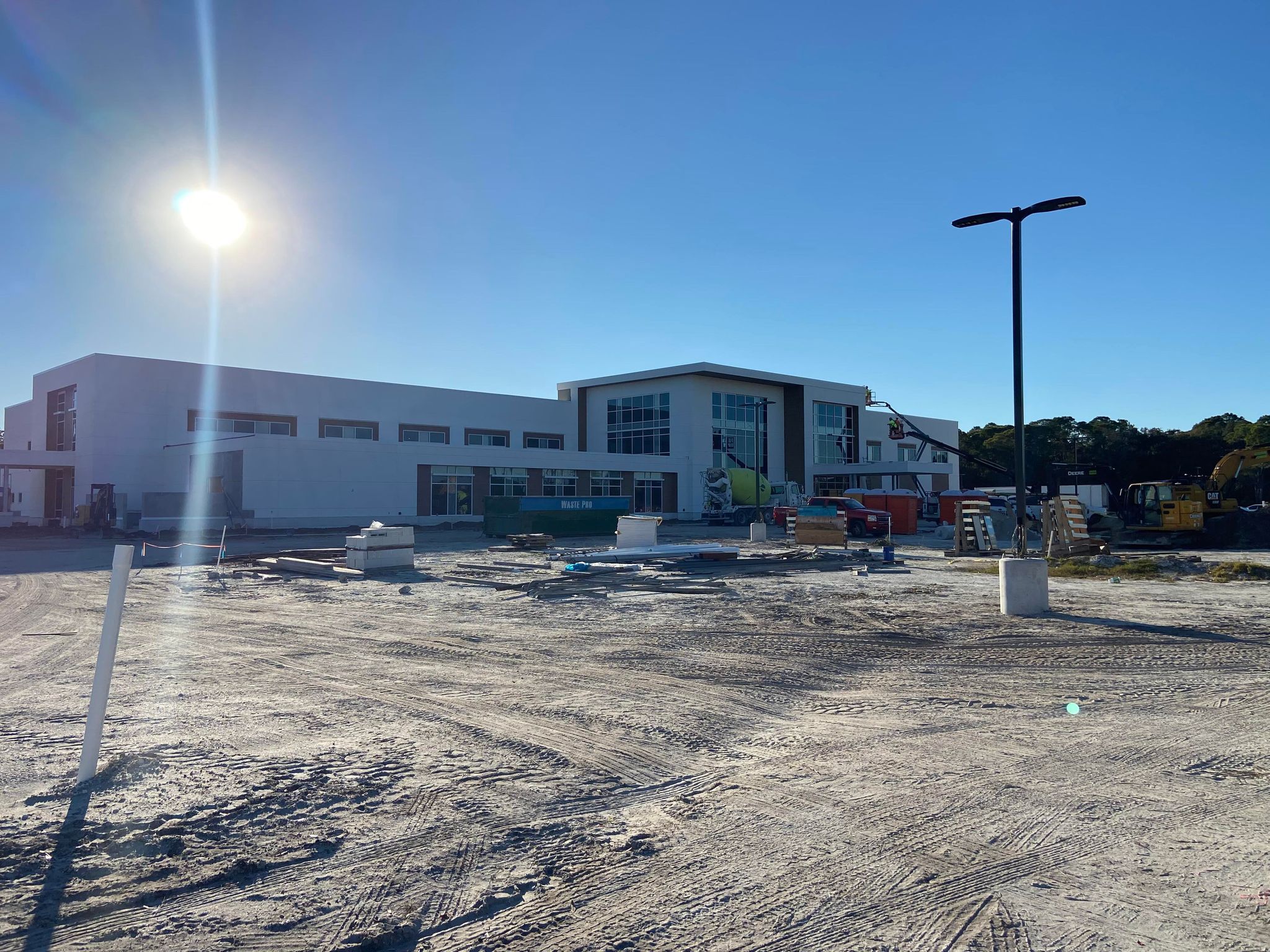 Time Lapse of East Bradenton Location
September & October 2021 Updates
Over the last few weeks, internal framing on the second floor and windows have been installed and the area around the building has started preparation for the parking lot. We are looking forward to having utilities installed soon!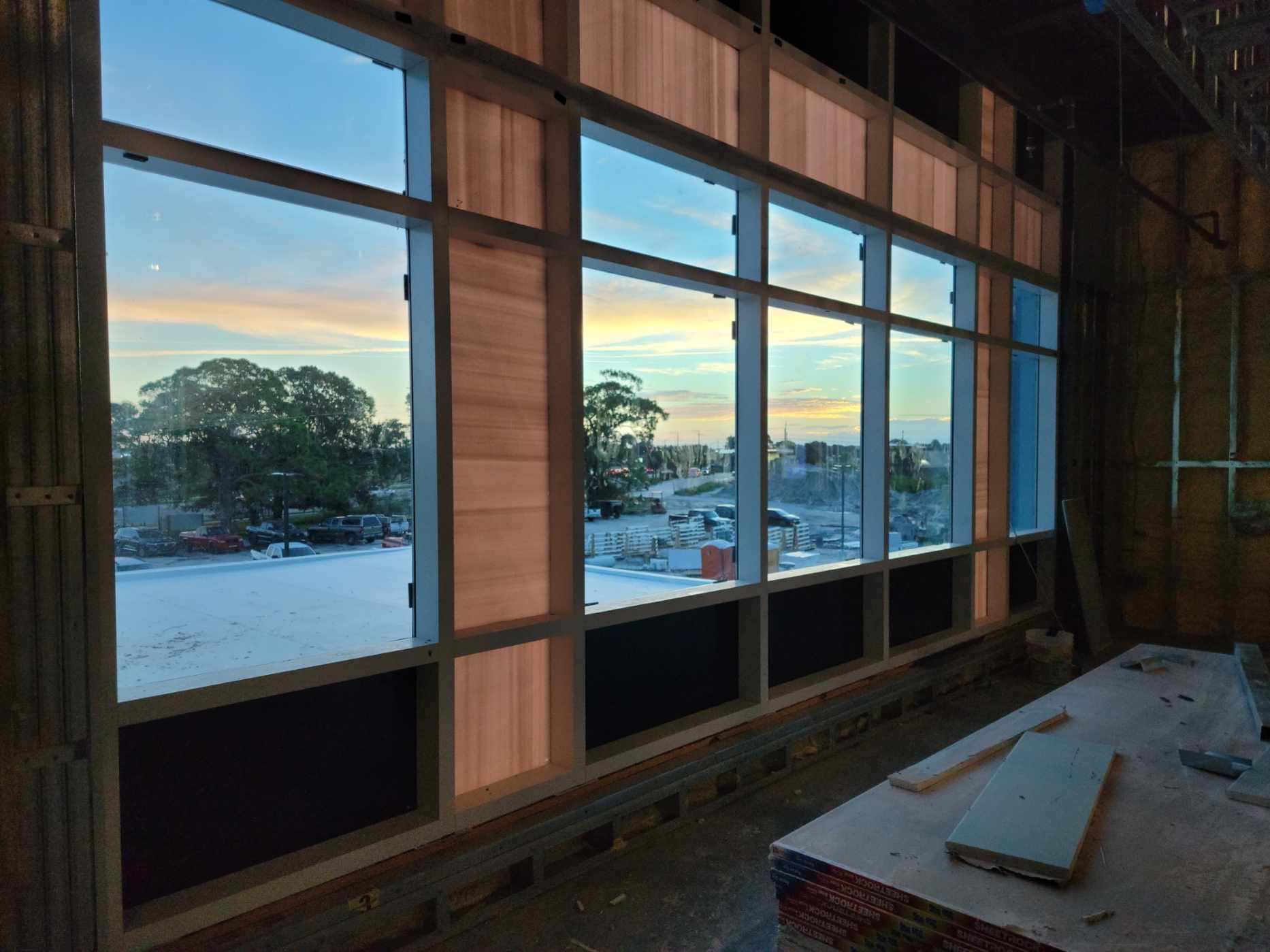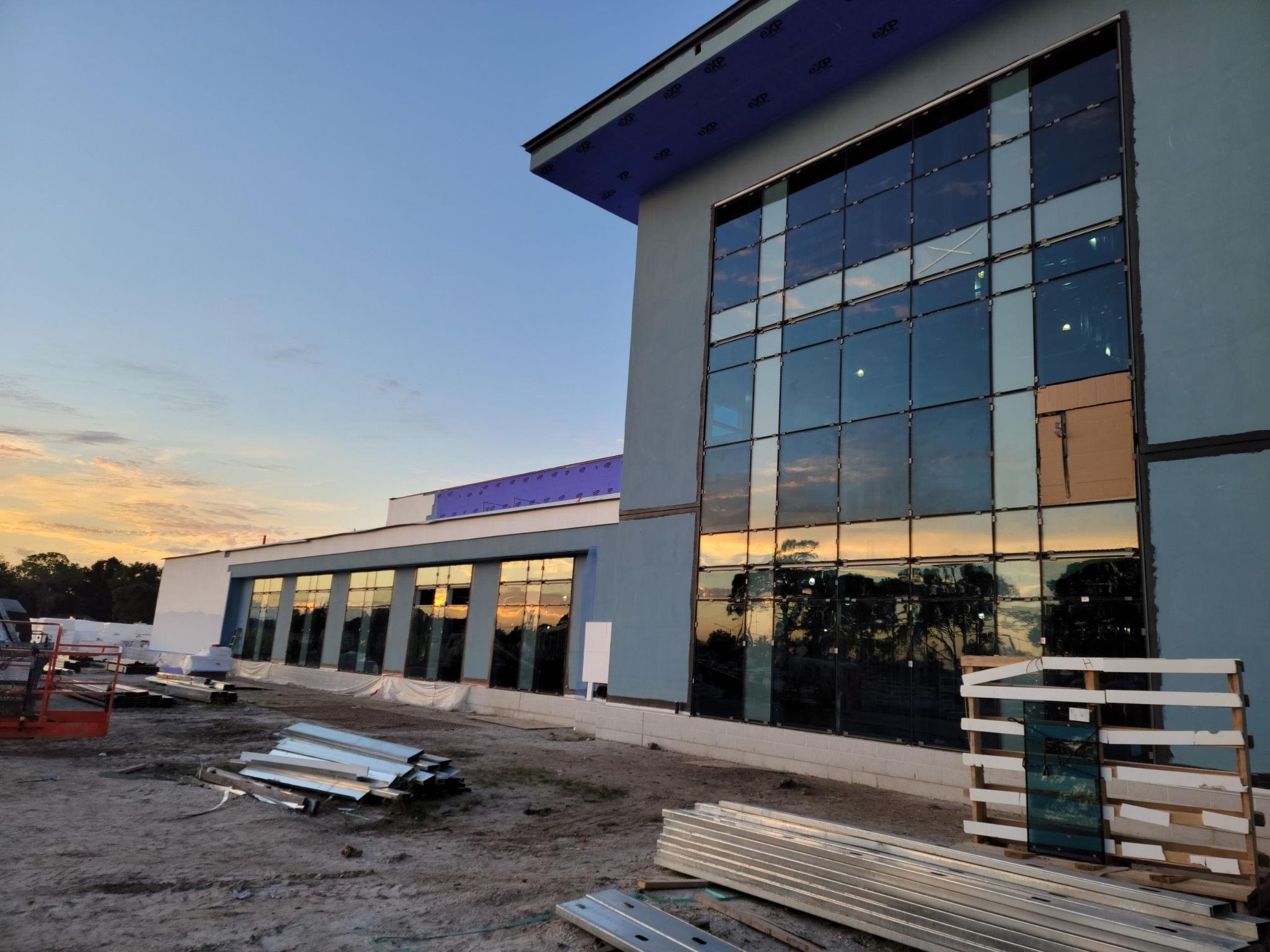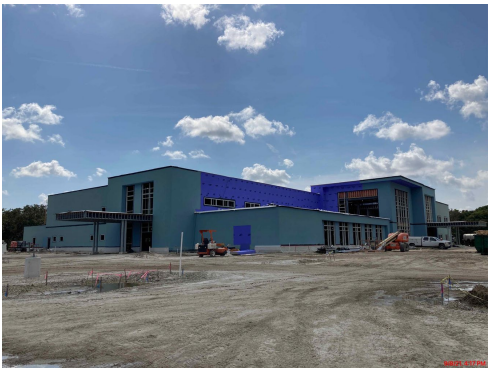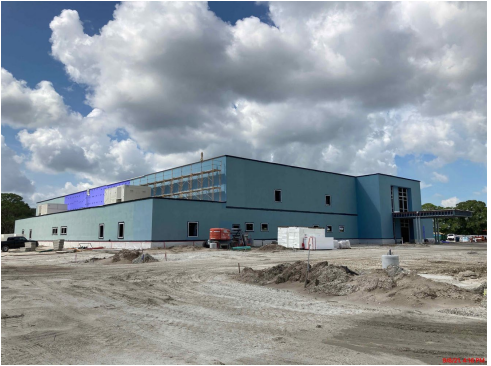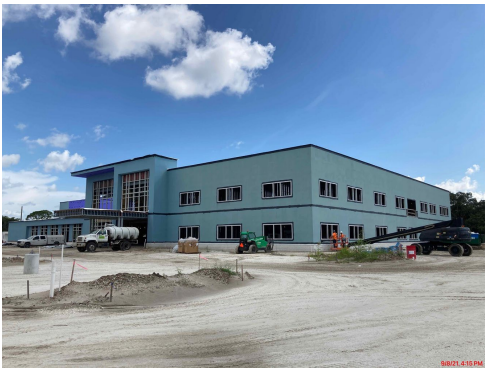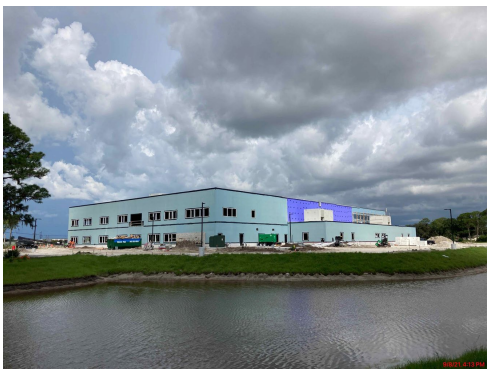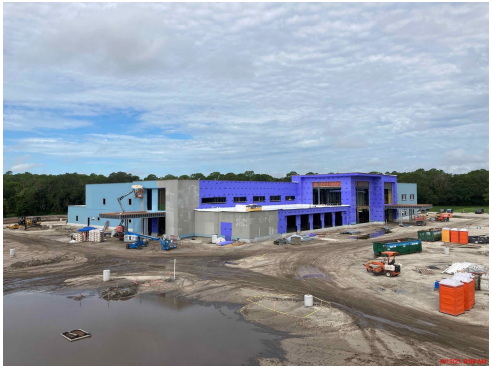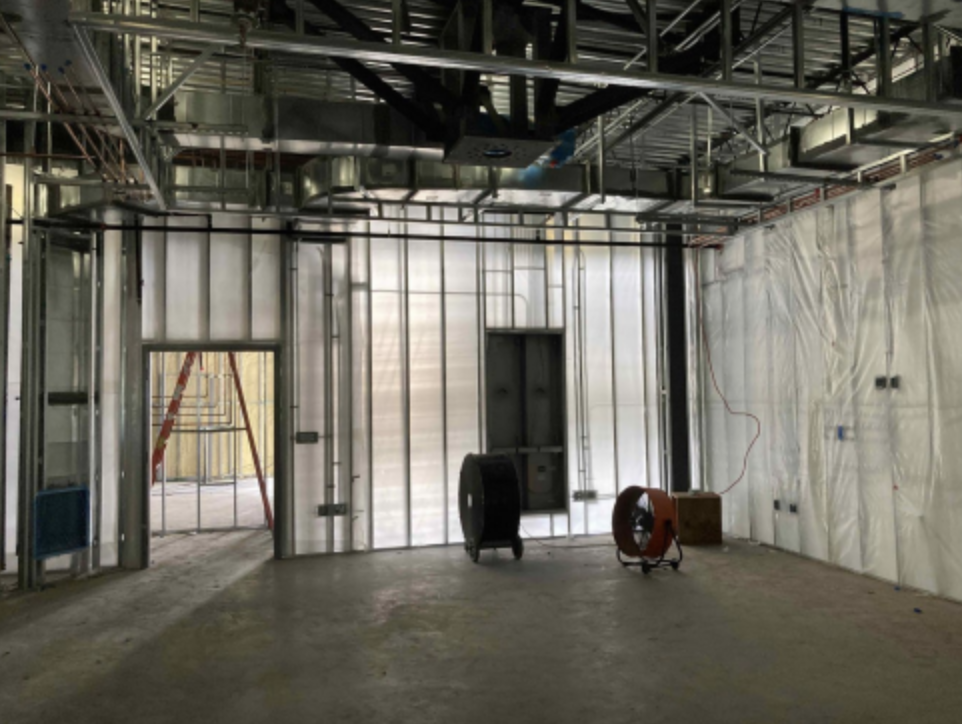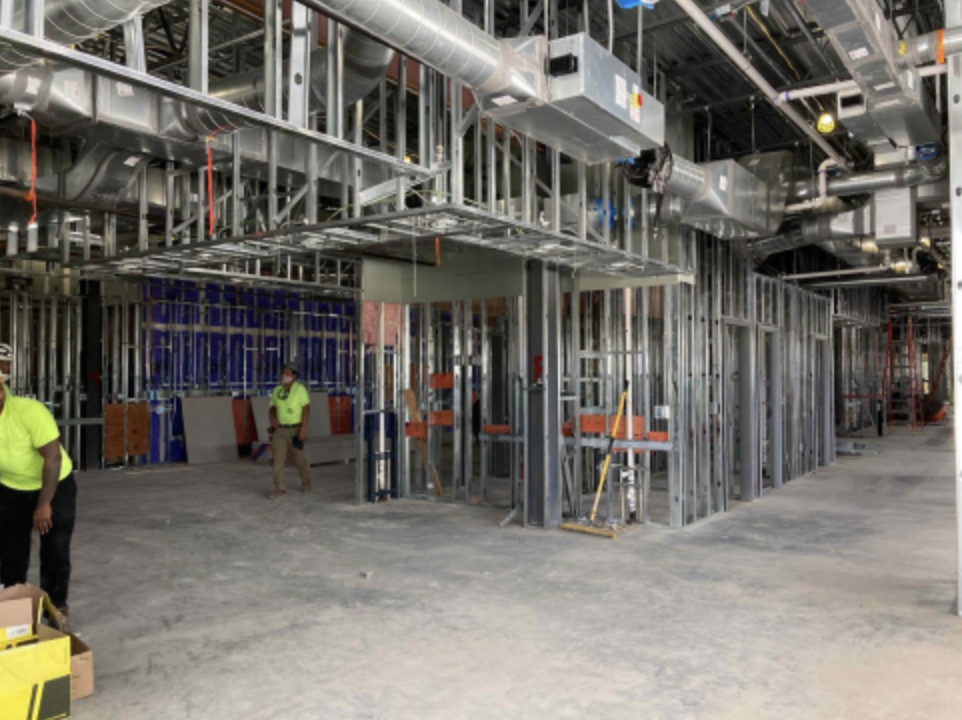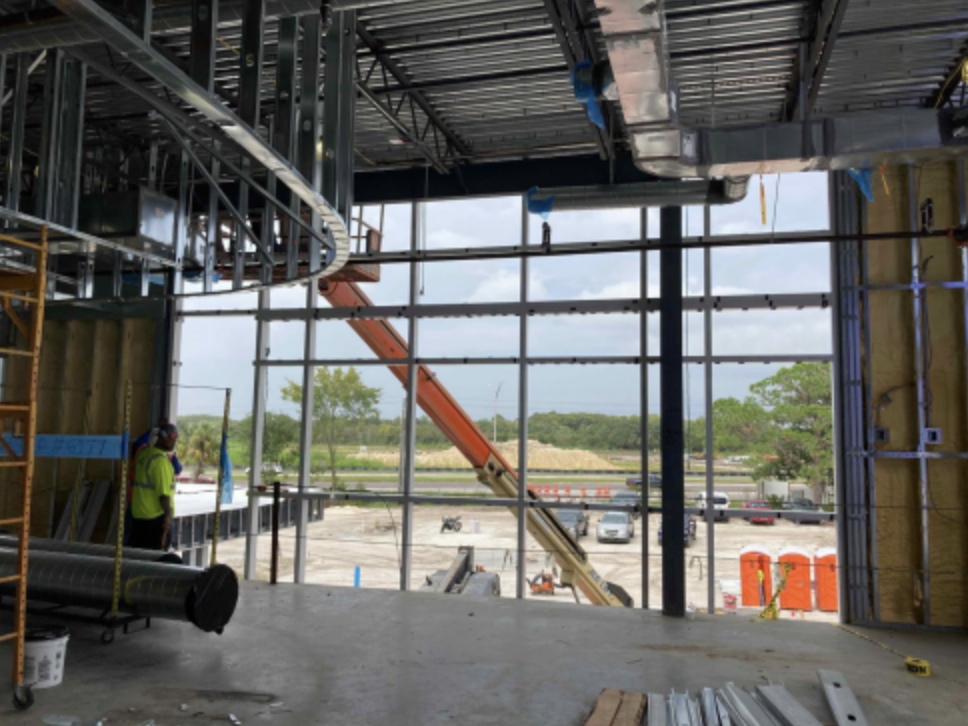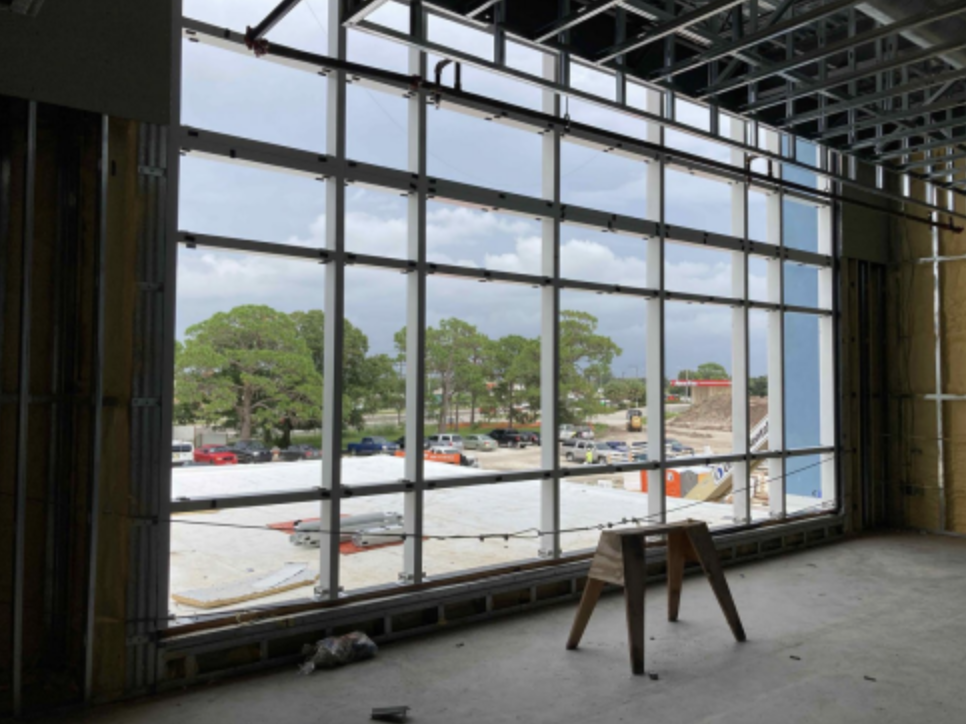 August 2021 Updates
Once the support structure was completed, the construction teams began work on installing walls, windows, electrical and plumbing. Making great progress!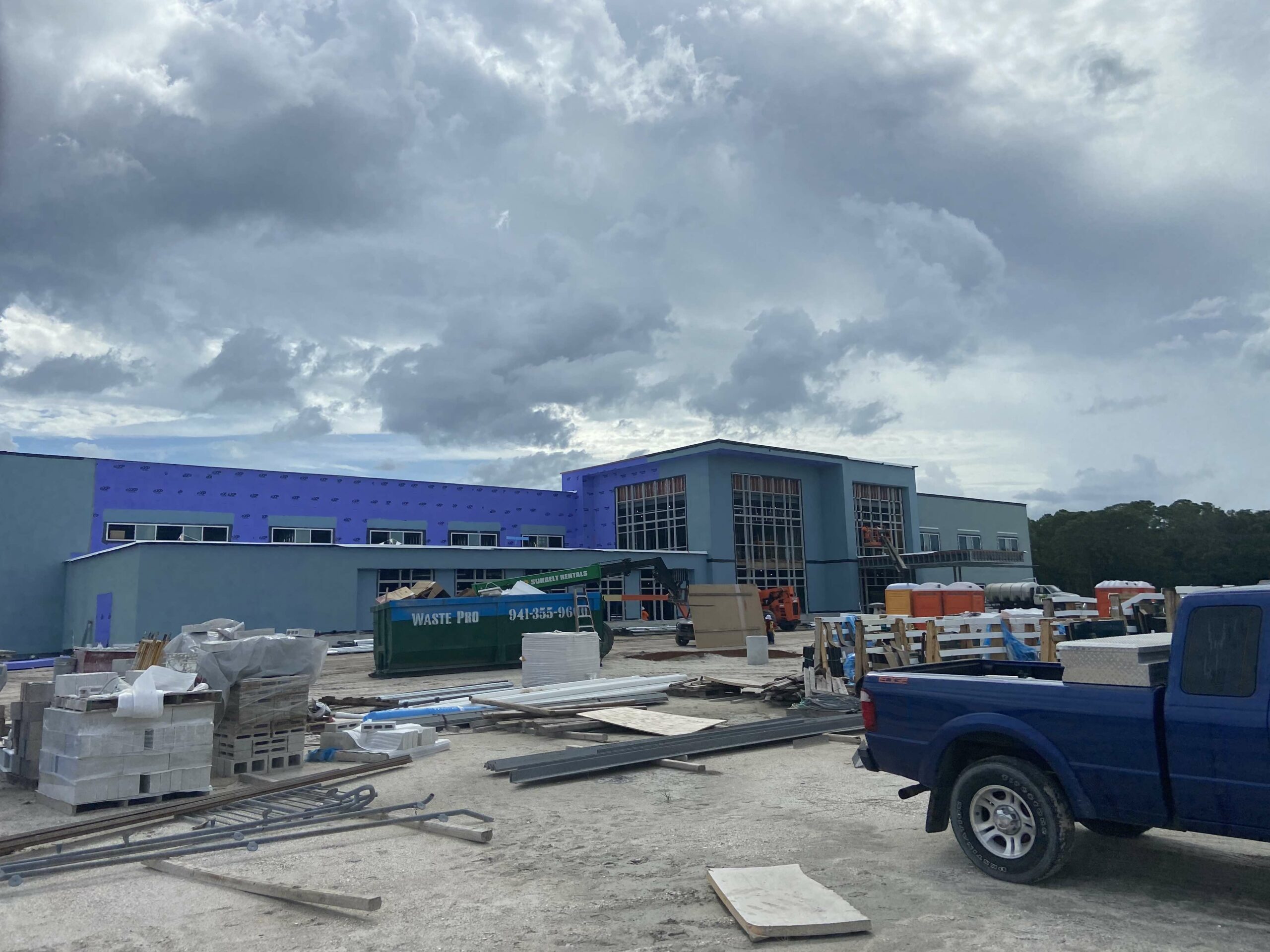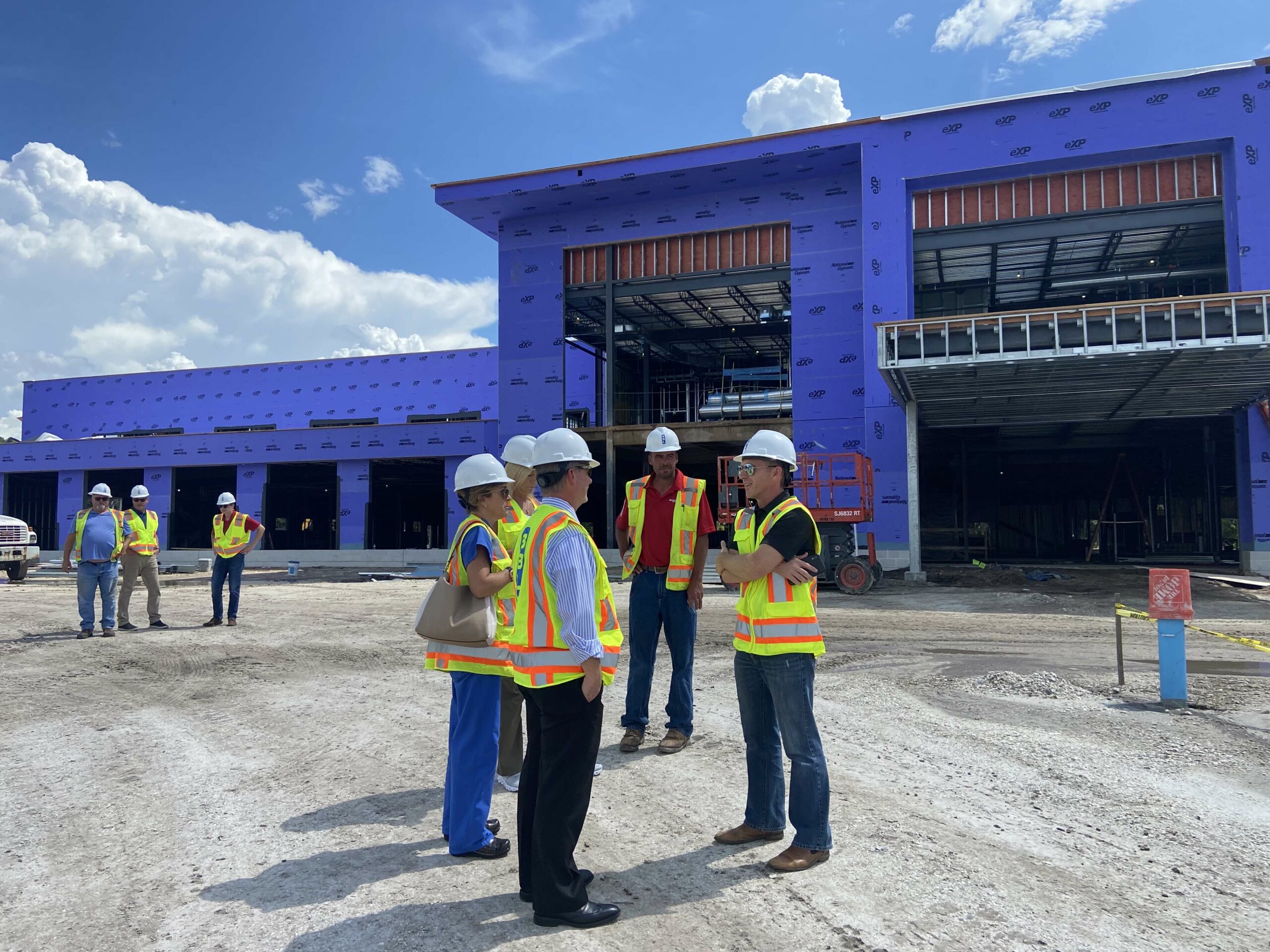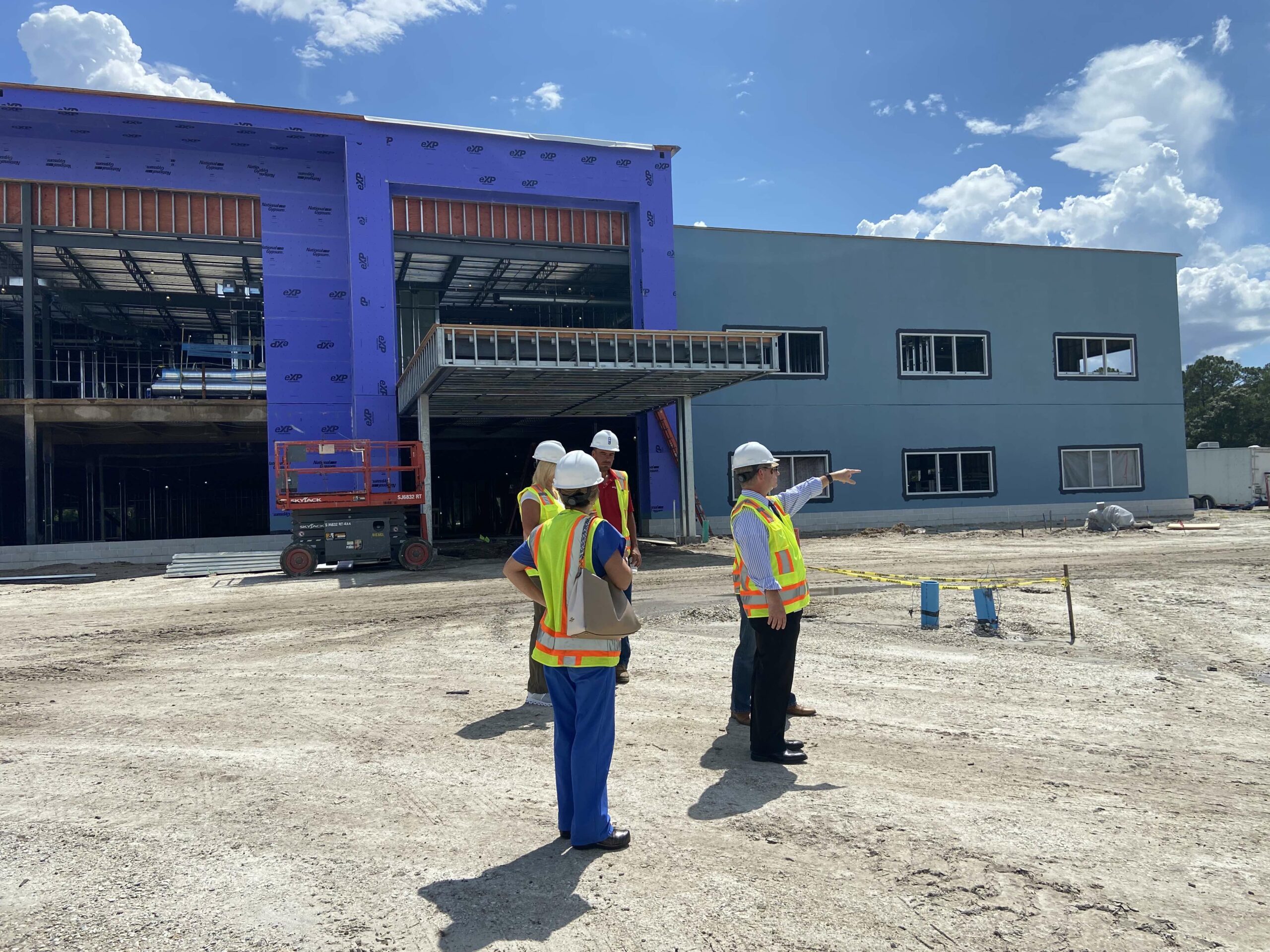 Construction Team Appreciation
The physicians, management team, and associates at Coastal Orthopedics are so grateful to the many construction workers at our two sites. We showed our appreciation by providing lunch with a food truck when one team completes their project and another comes in for the next phase. We are happy to express our gratitude for keeping these projects on schedule!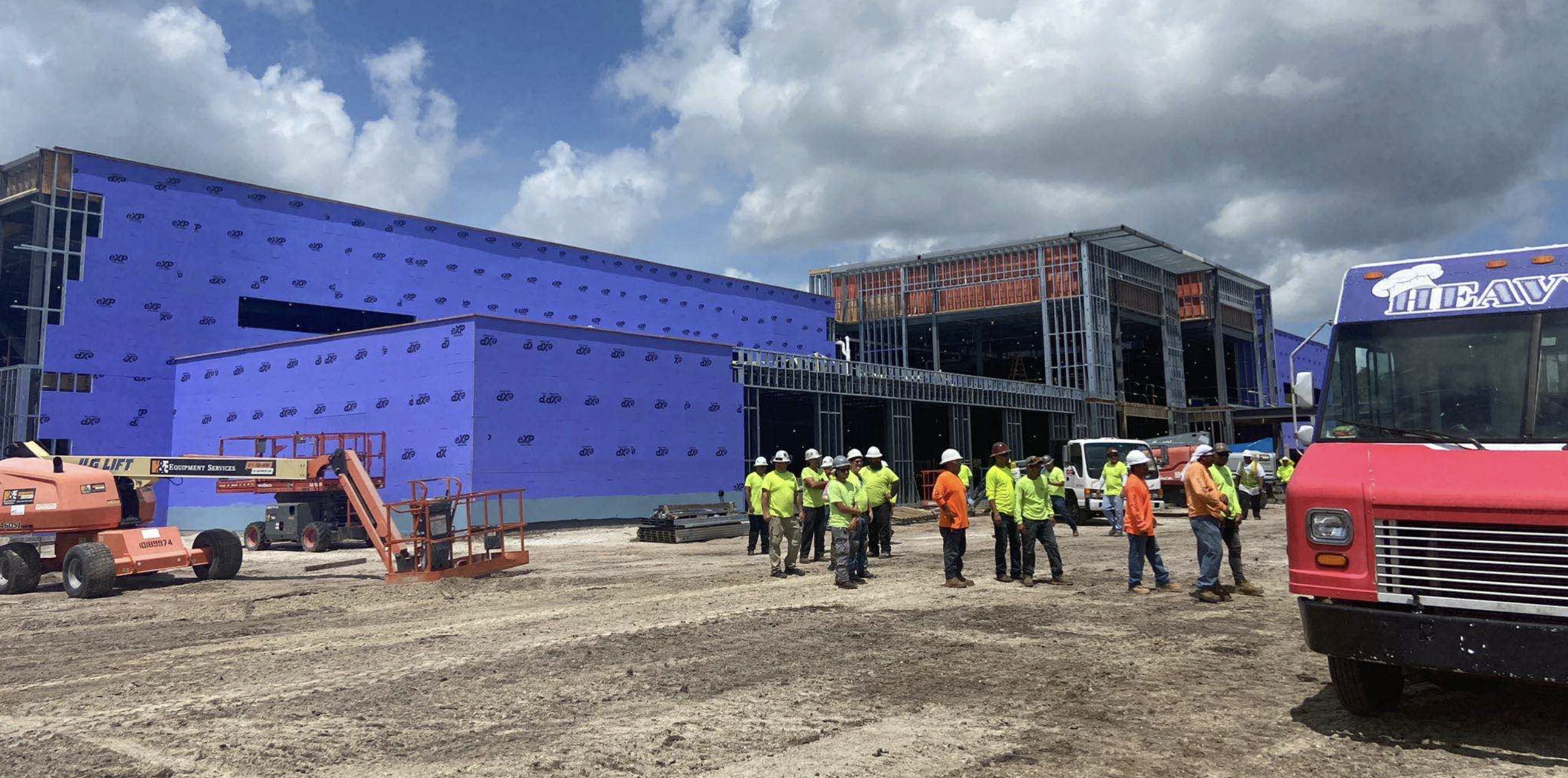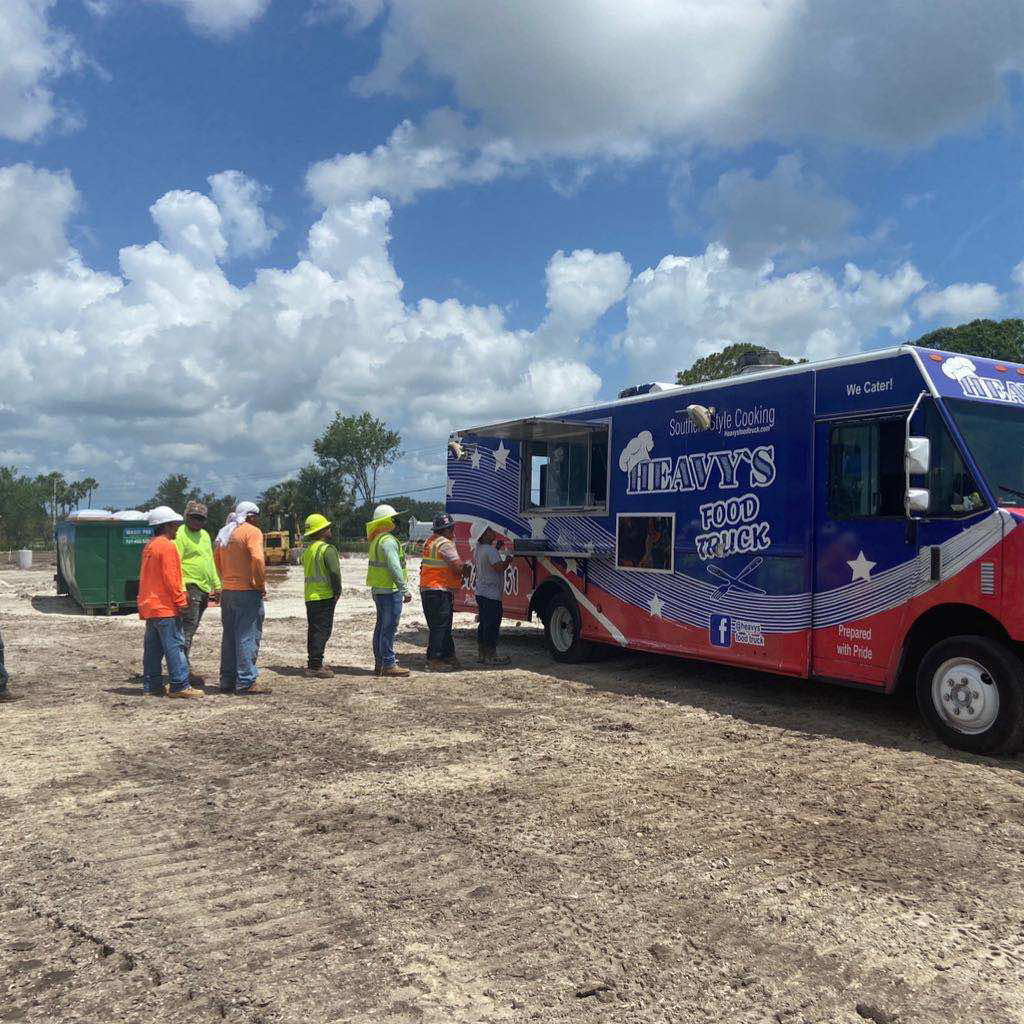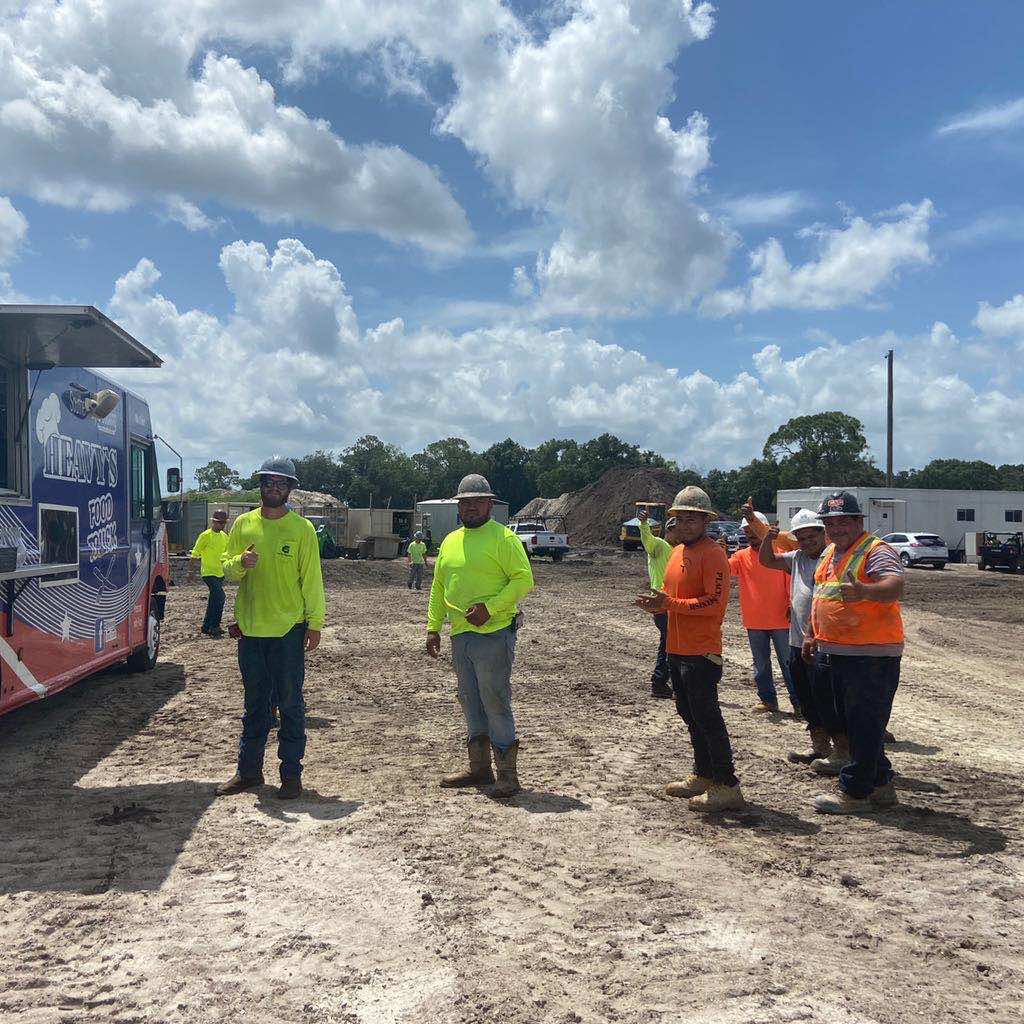 Last Beam Added to New Coastal Center
Our new facility on State Road 64 hit an exciting milestone in June when the final beam was installed. Our physicians had the opportunity to sign the beam to celebrate the completion of this phase of construction. The beam is at the highest point of our new facility, where all future patients will walk in under our physicians' signatures.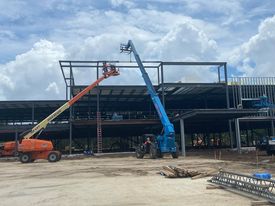 Spring & Summer 2021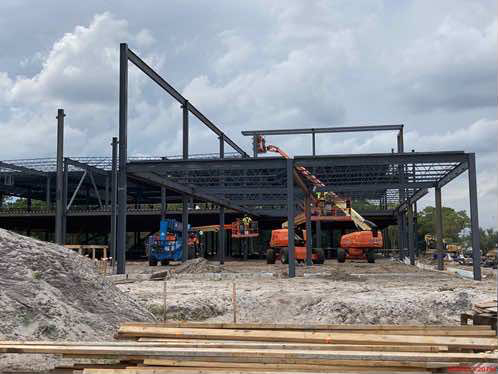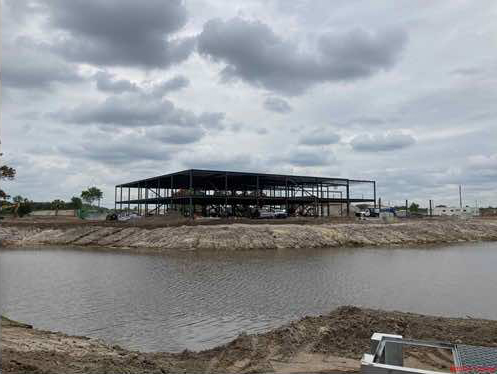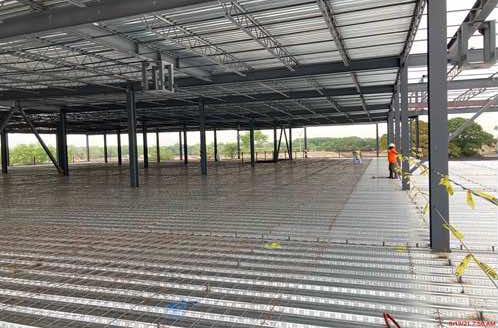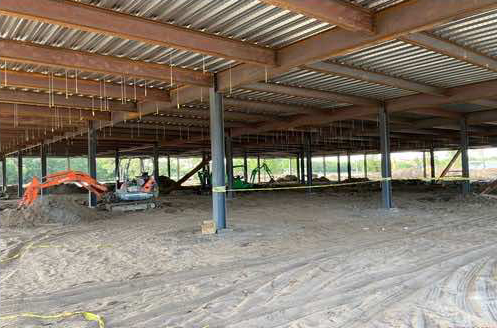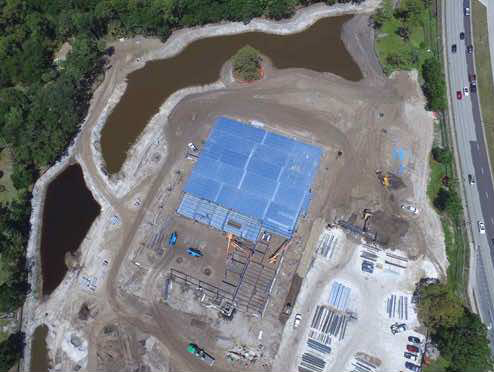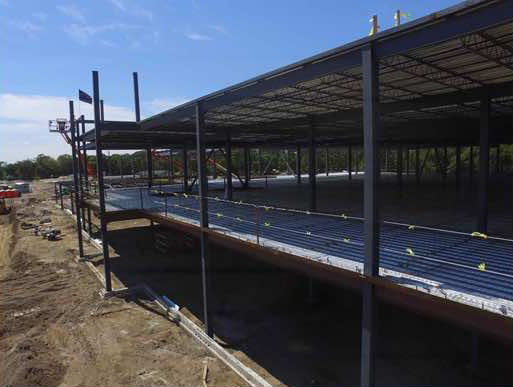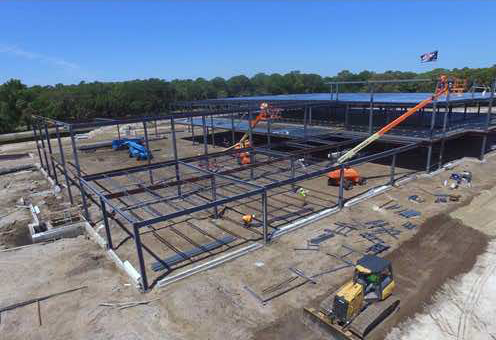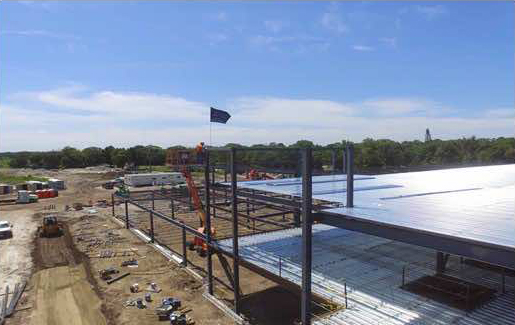 Groundbreaking for the New Coastal Orthopedics East Bradenton Location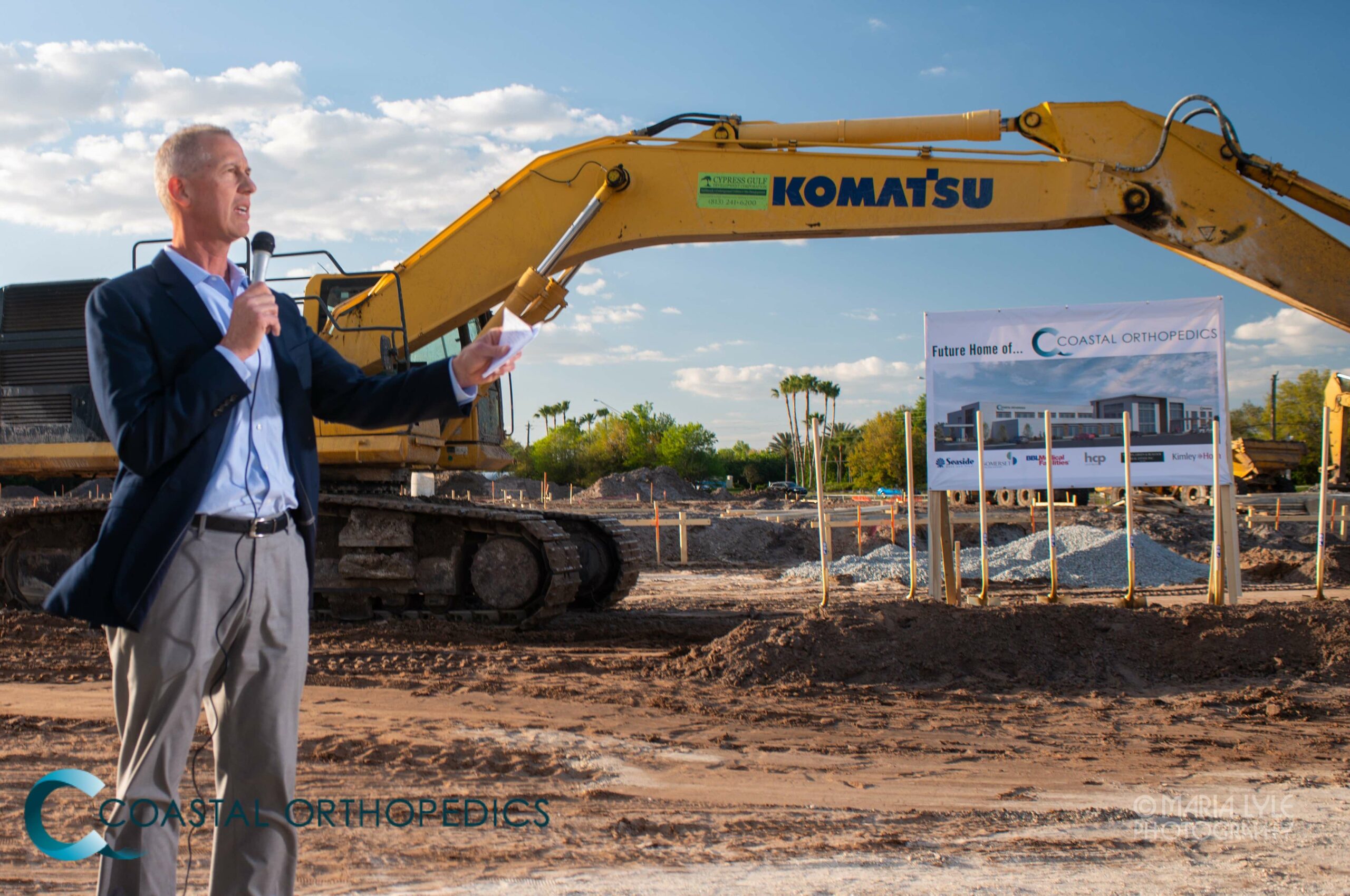 Coastal Orthopedics, a full-service provider of comprehensive orthopedic surgery, sports medicine, spine care, pain management and physical therapy services, recently hosted a groundbreaking ceremony to commemorate the start of construction on its future headquarters and new 88,000-square-foot medical facility.
Held Tuesday, March 9, the crowd of about 100 briefly heard from Dr. Arthur Valadie, board president and sports medicine specialist at Coastal Orthopedics, and Manatee County Commissioner Carol Whitmore prior to the ceremonial groundbreaking and photos.
"Over the many years our team has served the community, Coastal Orthopedics has grown into a subspecialized group with offices all around the county, said Dr. Arthur Valadie. About three years ago, we realized that we were busting at the seams and decided this was the right move for the practice. Our mission remains to take great care of our community and provide top-notch orthopedic care and this building is going to do that. We're blessed to live in such a great place with a wonderful community.
Situated at 8000 State Road 64, the future home for Coastal Orthopedics will house clinical services, an ambulatory surgery center, physical therapy department, administrative offices and diagnostic imaging services, including digital x-rays and magnetic resonance imaging (MRI), among other services.
Construction is currently underway, and the concrete foundation will be poured in the coming weeks. Once complete in spring 2022, Coastal Orthopedics will move into its new two-story facility, which is anticipated to be one of the largest construction projects for the area.
"We are experiencing some major growth at Coastal Orthopedics, and it's certainly an exciting time", said Paige LeMay, chief executive officer of Coastal Orthopedics. "We continually strive for the best customer experience and the future headquarters plus our many other locations will make it easier for our patients who come from throughout the region to follow up with our top-notch physicians."